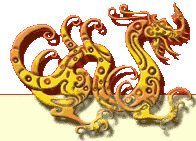 Leave yor message or question
Mask
31st January 2017
Hello there. We are a company based in Bulgaria. We are interested in recycling tires. Can you please help me with information. I need a FULL recycling system up to 5 TON PER DAY for recycling tires to the last product rubber powder (granules) I need the full compelect of machinery. I'm ready to buy it from you. Please contact me as soon as possible. Thank you! Mr Mask
sabin
31st January 2017
i want to buy cars
aliakbar shirani
8th December 2016
Dear sir/madam
we are a company based in Iran and we interested to establish a low capacity(500 kg per hour)plant of rubber powder production from waste passenger tires(size 1200 mm).we know in details as mention below for production of 900 ton rubber powder with mesh size 200-250 .
1)price of plant(capacity 500 kg per hour and for rubber powder production with mesh size 200-250 ) 2)power requirement 3)supporting equipment required 4)manpower 5)layout and other information that is needed to we know . please send me a quotation
ali
8th December 2016
Dear sir/madam
we are a company based in Iran and we interested to establish a low capacity(500 kg per hour)plant of rubber powder production from waste passenger tires(size 1200 mm).we know in details as mention below for production of 900 ton rubber powder with mesh size 200-250 .
1)price of plant(capacity 500 kg per hour and for rubber powder production with mesh size 200-250 ) 2)power requirement 3)supporting equipment required 4)manpower 5)layout and other information that is needed to we know . please send me a quotation
aliakbar shirani
27th October 2016
Hello there. We are a company based in Iran. We are interested in recycling tires. we want to set up a rubber powder with mesh 200 & finer plant from waste tire. Can you please help me with information. I need a FULL recycling system up to 500 Kg/h for recycling tires to the last product rubber powder.I need the full compelect of machinery. Please contact me as soon as possible. Thank you! aliakbar shirani
Answer was send on E-mail You specified
Warmate U.N Umenwo
24th September 2016
Hello everyone.

I am Warmate Umenwo from Nigeria. I wish to inform you all that we supply in barrels all type of bonny lite crude oil etc useable and refinable in any refinery to any country. No upfront fee required. Interested persons should kindly contact me via my email: warmate4whyt@gmail.com

NB: All other persons that wish to partner with me in any other business or investment in Nigeria is highly welcomed.

Thank You
Warmate U.N Umenwo
Koganovich
19th July 2016
Dear Sirs,!
Please send us your quotation about supplying us with ultrasonic geophysical equipment to restore the production rate of oil and gas wells. We are from Ukraine and we need complete set.
E. Koganovich
mohamed nur araale
13th April 2015
Hi I want know last price Beet and sugar processing and production line THANKS
carlos sakangombe
18th May 2014
we want to set up a charcoal production plant from saw dust.please advise on the total price to set up a full production one.
Dear Sir,
Thank you for your message. Please, let us know your required productivity.
Best regards


Edward Kam
Mega Power Hong KOng Group Limited
mithun
30th September 2013
please send paper recycle cardboard machine price detail
Matthew Arinze
4th July 2013
I have a proposal for a salt production plant, I need Logistics supports for procurement of equipment.

Best Regards
Оксана
7th April 2013
Dear Sir,
Russian company intends to buy equipment of sugar beet.
Capacity from 500 tons of beets.
Please inform your ability to asd43328@gmail.com
Thank you.
Larissa
Russia
asd43328@gmail.com
ahmed fouad zeid
30th March 2013
Dear Sir.
We under satnd that this waste paper production line can use waste paper as well as agriculture waste as raw material. Will you kindly specify what kind of agriculture waste could be used.? It will be great if you tell us your sell price for that line on condition of turn key basis.
hank you and waiting your kind reply.
Yours A.F.Zeid
mahmoud talat
9th September 2012
Dear / supplier
Good day
We want to buy a factory for the production of sugar from beet capacity of 20: 50 tons / day
Thank you
Mahmoud
mahmoud talat
28th August 2012
Dear / supplier
Good day
We want to buy a factory producing 20 tons of sugar from beet. And we want to know the following: -
1 - Price
2 - specifications
3 - sugar producer (ICUMSA 45 or ICUMSA .....)
4 - Can be used in the refining of sugar
Thank you
Mahmoud
Fajr Nurhadianto
1st December 2011
I apologize for the mistake I did, instead of 10 000 tonnes per year, but per month.

I plan to build a factory, so, I hope you can send me a catalog for all the machines I need to produce 10 000 tons of salt per month with price, as well as the letter of offer and the process of machine operation.

Thanks for your attention
Fajr Nurhadianto
Fajr Nurhadianto
30th November 2011
please send us a letter of offer for the specification of the production of 10,000 tons of salt and production process systems
KHALID SAEED
27th July 2011
WE ARE POWER PLANT ,COGEN SYSTEMS, PROJECT MANAGEMENT COMPANY,
WE NEED A 6 TON/HR MUNICIPAL WASTE GARBAGE SORTING MACHINE FOR COMBUSTIOBLE AND RECYCLE ABLE MATERIAL SEPERATION, THE SORTED COMBUSTIBLE MATERIAL FROM DOMESTIC GARBAGE SHALL BE BURNT IN A TRAVELLING GRATE STEAM BOILER TO RUN A STEAM TURBINE 2500 KWE.
PLEASE SELECT AND OFER US THE SEMI AUTOMATIC 6 TPH GARBAGE SEPERATION MACHINE/CONVEYOURS,MAGNETIC SIORTER IMMEDIATLY

THE GARBAGE 1S DOMESTIC OPEN AIR NO PAGS, BUT HAVE PVC,POLYTHELENE, WASTE FOOD,RUBBER PIECES, GLASS PIECES,PLASTIC,WOOD PIECES ALL DOMESTIC GARABGE POSSIBLE
THE KARACHI PAKISTAN GARBAGE IS 50% COMBUSTIBEL 50% RECYCLE ABLE.
PLEASE SEND THE PROPOSAL QUOT CNF KARACHI POWER BASES IN US DOLLARS
THE SORTED GARBAGE SHALL HAVE 3000 KCAL/KG LOW HEAT VALUE WHICH SHALL BURN INTO A STEAM BOILER .
THANSK

COGEN SYSTEMS
ENGR. KHALID SAEED
MOB-0092 -300 8287009
PH-0092 21 35340068
ADDRESS: COGEN HOUSE # 111-A2, 3RD. STREET, PHASE-6, KH-E-MUHAFIZ, DHA, KARACHI-75500.
Mohammed Abdo
27th July 2011
Dear Sirs
We are looking for a coal production line, the raw material is wood waste, to make different shapes such as round, cube, cylinder, coal should be odder less and smokeless, please send the price with installation. Delivery is to Riyadh Saudi Arabia
virendra
26th June 2011
dear sir,we want to set up a mini plant for beer in delhi plz send complete information
Rouhi
16th June 2011
Dear sirs
The company need MDF machine Line size Board 18300*3660mm capacity 250m3/d
please send price and informion
best rigard
Rouhi
omobolaji adeyemi
13th August 2010
i want to organise a charcoal/ sawdust briqutte making company get me the best equipment for the start.also the price and the catalogues gb137@yahoo.com ,,......omobolaji
bright
5th February 2010
kindly provide me with full technical spec's for the 5000m3/year production line equipment.
send me the pictures and quote for each equipment.

we need to set up a small MDF production plant.
Answer was send on E-mail You specified
Amar
30th November 2009
Hello
can I get more information about your products
thank you
Answer was send on E-mail You specified
jaime cayo sanez
18th November 2009
agradecere me indiquen donde entrar o enviarme el video de instalacion dela cubierta exterior artificial novotrack DF
gracias por su atencion
Answer was send on E-mail You specified
jaime cayo sanez
18th November 2009
deseo realizar la compra de material para una pista atletica de aprox 5827 m2 el material que solicito debe cumplir las especificaciones dela IAAF que es del tipo vulcanizado que uds comercializan de 13mm de espesor por lo que solicito una cotizacion.debo mencionar que es para la pista atletica del estadio torres belon de la ciudad de puno en el peru.
Answer was send on E-mail You specified
Joi Stanf
1st March 2009
Hello. I am manager of "Jimou lyu" company. We are looking for brick press equipment now. We are interesting in your LU-QTJ 4 –30А line. We want to know more information about Drying system. And also where can we look it in action?
Answer was send on E-mail You specified
Dimo Slavov
13th December 2008
Hello there. We are a company based in Bulgaria. We are interested in recycling tires. Can you please help me with information. I need a FULL recycling system up to 5 TON PER DAY for recycling tires to the last product rubber powder (granules) I need the full complect of machinery. I'm ready to buy it from you. Please contact me as soon as possible. Thank you! Mr.Slavov
Answer was send on E-mail You specified
Anil verma
28th November 2008
We are New delhi based r&d organisation in India , For our regular production of Pet flakes we requier pet flakes washing mechene.
Please specifiy saperately along with the total price of the plant

1 cost of laberl remover machen
2 cost of coninues rinser.
3 detergent or other agent used for washing.
please specify
kind regards
Anil verma
Product manager
Answer was send on E-mail You specified
Abdelhameed Babiker
15th December 2008
Dear Sirs, I would like to have offers for equipment for productive family investment. Hope also to visit your company and meet with your staff.
Answer was send on E-mail You specified
Mahmoud Mezghani
17th November 2008
Dear Sir Thanks for your to give me same information about a prise ,technical characteristic , energies required and number of operators .... ext..for Egg Tray Machine ZMB of 720 trays/Hr capacity Thank you very much for your kind attention! Looking forward to hearing from you soon. Best regard MEZGHANI Mahmoud, Tunisia
Answer was send on E-mail You specified
Rick Burgess
15th September 2008
We are looking for a press that will produce 10,000 brick per hour with a mold layout of 4 brick x 6 brick pattern at 400 to 500 metric tons of pressure. Brick size is as follows 193.7mm long x 92.1mm wide x 57.2 mm high with (30 25mm core holes. Do you offer any machinery that is capable of this. Thank You
Answer was send on E-mail You specified
branson
28th August 2008
dear sir pleas send me mor information about ur wood coal production line(technical and price) best regards branson
Answer was send on E-mail You specified
Zhoulis
11th July 2008
Hello, we are polish company and we are interested in Brick production equipment with productivity near 10 million standard bricks in a year.
Answer was send on E-mail You specified